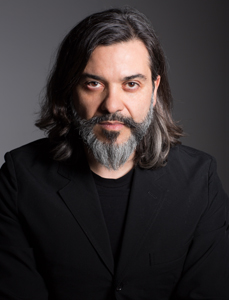 MichaelMantzorisArchitect is a full-service architectural firm that is committed to design excellence, professional service, and sustainability. The office handles project management services during construction as a result of the inherent complexity of its projects, budgetary and time constraints, and the need for accurate interpretation of its designs.
MichaelMantzorisArchitect has produced a body of work that is responsive to client needs, that concerns itself with the integration of program, site specifics, sustainable materials and technologies, and that fully serves the end user. The practice has a broad range of experience in the residential and commercial sectors, with an interest in public work, both as retrofit and new construction. 
MichaelMantzorisArchitect was established in 2001 by Toronto native Michael Mantzoris, who brings a design-intensive sensibility to every project, and who seeks opportunities to express architecture of the highest possible standard. Educated at the Southern California Institute of Architecture (SCI-Arc) in Los Angeles, where he received a Master of Architecture degree and a Bachelor of Technology degree in Architectural Science from Ryerson University, he has been an instructor, lecturer and guest critic in the Graduate program at the John H. Daniels School of Architecture, Landscape and Design, University of Toronto. After working with a number of architects in Toronto and Los Angeles, most notably completing his architectural licensing internship in the office of Frank O. Gehry and Associates in Los Angeles, Michael returned to Toronto to launch his design practice. He is a licensed member of the Ontario Association of Architects.